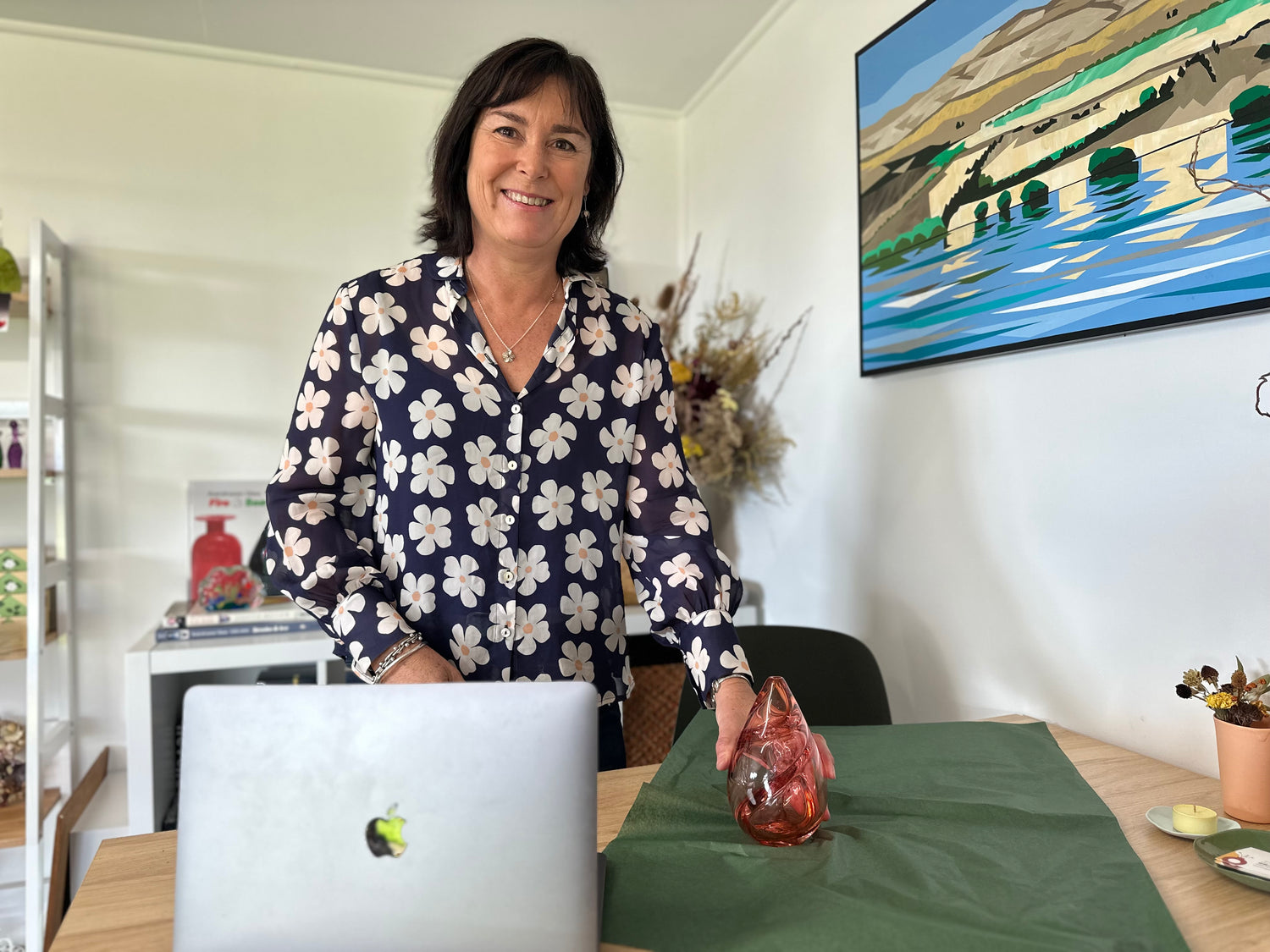 Welcome to my happy place
Hi! I'm Andie. 😊
Riverside Gallery is my passion project.
I have a great love for the handcrafted and unique and strive to support the 'little guys' - dedicated people doing what they love on a small scale.
I aim to find unique pieces of personality and beauty that people will cherish for years to come.
I look for objects that evoke a special memory or a feeling of joy.
Sometimes these objects are functional, other times purely decorative, but always enriching. I have a particular interest in art glass, ceramics, jewellery and garden sculptures; however, I also like to add other interesting pieces as I find them.
View Our Collections
My desire is to see less mass produced products with a short lifetime value in our lives. Rather promote beautiful pieces that last, fostering both creativity and sustainability in the process.
Take a look at our collections and if you have any questions at all, please do get in touch. And do come and visit! I look forward to welcoming you at our home and gallery in Bannockburn.
Artisan Handmade Goodness
Riverside Gallery was born out of a love for unique, handmade goods that are made by genuine artisans and artists.
We love pieces that are individually crafted with skill and creativity; beautiful objects that inspire, evoke pleasure, and will last a lifetime.
Whether it be for a gift or a special something for your home, we hope you find something you love too.